Welcome!
Clearnanotech is a commercial service company that provides a broad range of energy solutions using highly innovative and mature technologies to reach Net Zero Energy Buildings.
All these solutions under the umbrella of an all - in - one service will help to maximize efficiency and reduce environmental impact of the buildings.
Each of our projects is tailor made using complementary products of our portfolio in order to reach the highest performance. We achieve optimum energy performance within the building with easy to use, comprehensive in function which in turn provides and secures a return of investment for each of our customers.
Our performance is based on maximizing smart technologies that add conceptual value in one system composed of three elements: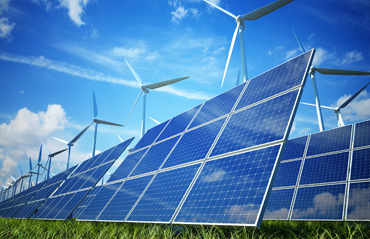 GENERATION


This is the initial part of the whole solution. Energy generation is composed with the application of the most suitable technologies for each particular building. Depending on geographical location, orientation, year of construction, applied building structures and others, we choose the most attractive configuration of energy generators and build an optimal business case for our customers.
We apply mature and innovative technology from our world leading partners. The result is an unique proposal, an intelligent mix of the following segments:
• Photovoltaic for roof & glass facades
• Solar thermal
• Micro wind
• Smart storage
• Heating systems
• Photocatalytic coatings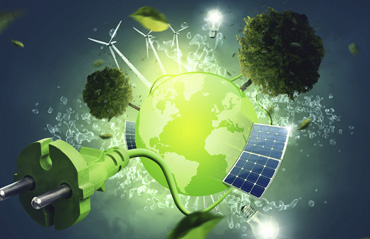 BUILDING ENERGY MANAGEMENT SYSTEMS (BEMS)
The second part consists in the optimal management of generated energy. Intelligent systems and tools help to maximize this energy and make it easy to use for building owners and facility managers.
• Intelligent buildings ecosystem
• Control systems
• Wireless technologies
• Services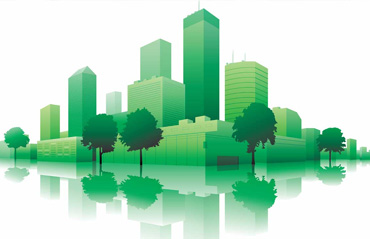 CERTIFICATION & HANDING OUT (integration grid)
The final part of our solution legally cements the added value of the new building: generation and management become a substantial, tangible and formal commitment between the new building and the local authorities. The building will be updated into the next level of energy sufficiency: the Net Zero Energy Building.
We legally certify the new status of the building (using tools, documents and respective agreements): thus the new building is officially recognized under local and worldwide standards.
The building becomes a part of a self-sufficient green building group: By generating its own energy the building will increase in value thereby can sell for a higher price.
• LEED & similar Green building accreditation
• Real cost & ROI effectiveness
• Total building certificate (e-generation, e-savings, e-environment, e-grid)
---
Our responsibility is to provide a reliable, active and smart building envelope for the interaction between weather conditions and human beings
services
Our company provides differentiated products and solutions for each of the building segments: residential, commercial and industrial
We evaluate the optimal generation capability of the existing or planned buildings.

We optimize the building which creates an attractive ROI to our customers (which includes technical and economical details).

We execute as defined in our schedule, state of the art technologies. At the end of this phase your building will start energy generation on using all applied technologies.

We merge all the generated electricity applying easy to use software and tools, making easy to read, regulate and optimize all the devices for customers.

You will be advised to choose the best option for running the system, the only thing you do is to press the OK button.

We link all the output and daily results to a management center securing the optimization of the whole system at all times.

You get a comprehensive E-report and quarterly one page updates on overall results to the local authorities and all related entities that generate revenues.

We work with local officials to complete the certification process to get your system approved.

Our associated companies have the experience to successfully complete all approval procedures. Our legal department complies with everything to make the transition seamless. The new building can now officially start to save costs and earn money based on established contracts.

The spirit of introducing new technological perspectives to improve and continuously evolve the building skin
Projects
On the way to strategic implementation, we provide innovative products to different surfaces of the building, and use leading technologies to execute the strategic rollout of these projects:
---