Corporate Statement & Vision
Our company strongly believes that everything in the building and construction industries will continue t move in the direction of miniaturization (nano) + smart building control.
In the near future buildings and autos will become self-sufficient and generate more energy than they consume:
Autos will drive to feed the grid with energy, buildings will clean the air in the same way trees do

We put our effort and dedication to achieve an increasingly intelligent building infrastructure with maximum performance
Two steps to let your property work for you and generate income using our E-UPGRADE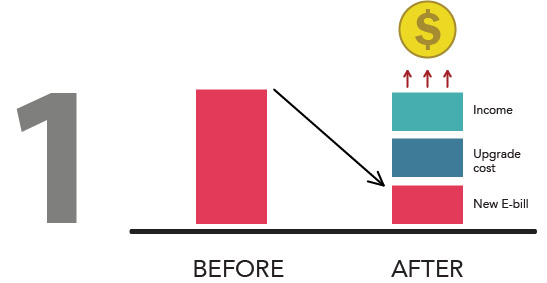 YOUR ENERGY BILL WILL DRAMATICALLY REDUCE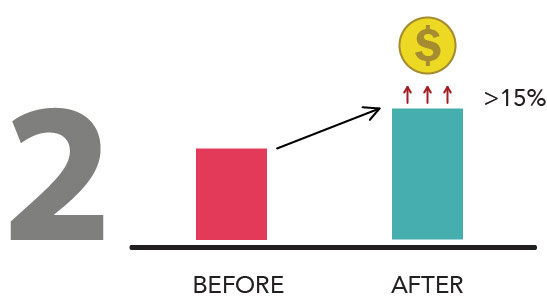 THE VALUE OF YOUR PROPERTY WILL INCREASEAT MINIMUM >15%
What we do
By using multiple technologies and our Smart System we give you higher performance and a potential income stream for you buildings. We can do this because our system is more efficient than the application of separate technologies.
Here are the 6 steps that can get you spending less and making more.
1. CONSULTATION
We'll consult with you and create a quote based on the configuration of you building and energy usage.
2. AGREEMENT
Your quote will give you predictable savings and earnings that will span years based on the option you choose.
3. SYSTEM DESIGN
We'll examine in detail your existing building or project. Then, our engineers will design a customized system to meet your expectations.
4. INSTALLATION
The technologies will be applied according to the engineered objectives. Our people will handle all permits, certifications, installation and inspection.
5. ACTIVATION & MANAGEMENT
Before you start generating your own clean energy, we install an intelligent and easy to understand toolkit that can be read on your device (PC, laptop or mobile) You'll be able to manage the whole system supported by our backend technology.
6. CERTIFICATION
We'll provide to you, via our local associates, a green building certificate and a brand new valuation of your energy sufficient building.
Our overall view will change dramatically, we will desire to see autos moving and building landscapes growing because of their additional value to our lifes: both will cover a substantial part of our constantly increasing energy demand, instead of their actual negative connotation of polluting!